Grandeur + Serenity ….  
Germany : Cologne/Rhine and Mosel Rivers + Paris/Versailles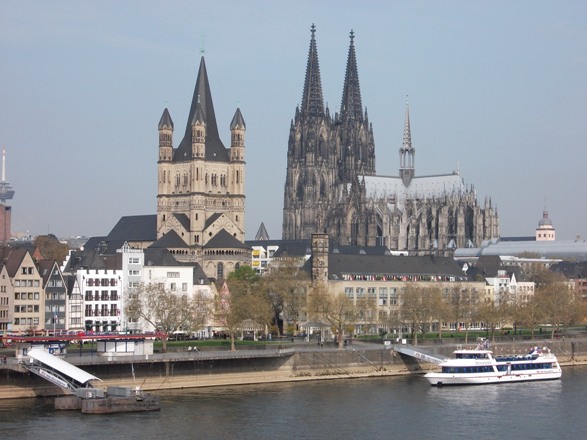 "The Rhine, Moselle & Seine Experience" 

#VBT-1921
a great blend of major/majestic cities and scenic solitude of castle & vineyard laced river valleys
Features: Grand Cities / Scenic Rivers / History / Famous Sights / Quaint Towns & Villages / UNESCO Sites / Majestic Monuments / Distinctive Cuisine —— Along with the time to soak it all in!

Trip Duration:  14 total days
Trip Dates:   T.B.D.

Total Trip (ground) Cost:  INQUIRE 
Single Supplement:  TBD (only applies to solo travelers who opt for a separate/private room)
Our eclectic journey begins with a several day enjoyment of the distinctive facets & flavours of Cologne, Germany. Its picturesque & strategic position straddling the majestic Rhine River led it to be established as a formal settlement in the first century BC.  In the first century AD, "Colonia" was chosen & developed as a provincial capital of the Roman Empire.  Archaeological sites & devoted museums give credence to this, and subsequent periods of stature and grandeur.  Cologne's resilience is most evident in it's dramatic return from the almost total devastation suffered during World War II.  The almost 800-year-old Kölner Dom (Cologne Cathedral) majestically dominates the beautiful skyline of this captivating city on the Rhine. Warning: It'll be difficult to avoid a case of "Kölsche pride" while visiting!
Next we will embark on a full day Rhine River Cruise — up and down what's considered to be the most scenic ("Castle/Gorge") stretch — Castles, Vineyards & Quaint Towns around every bend!  UNESCO World Heritage listed — in its entirety!  We will disembark for a visit in the enchanting winemaking town of Rüdesheim am Rhein — before returning to our quiet INN in Boppard.  Our next base will be the picturesque town of Cochem — the "pearl of the Mosel" (river).  Relaxation and explorations, including a visit to Burg (Castle) Eltz, winery tour & tasting + a day trip to Trier, will be the prescription for this beautiful "perch."
Finally — we cap off our eclectic journey in Grand Style — a visit to "The City of Light" — Paris, France.  After an introductory walking tour, the numerous splendid sights & attractions of this monumental city will be at YOUR beck and call — via the use of your personal multi-day "Museum Pass."  A ½ day excursion to indescribably grand & beautiful Palace of Versailles will cap off our Amazing Journey — along with YOUR Memorable EXPERIENCES!!
All this — while Learning the ART of Independent/Culturally Immersive Travel !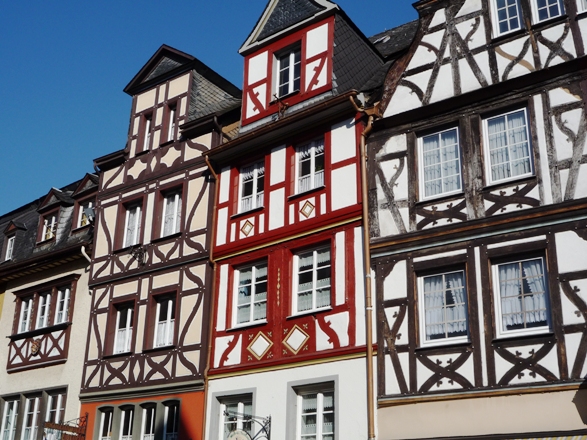 Itinerary:
Day 1

:   Flight


Day 2

:   a.m. arrival in Cologne-Bonn, Dusseldorf, or Frankfurt Airport / Train to Cologne City / Check-in: Central Hotel / City Orientation Tour / Cologne Cathedral / Special Welcome Dinner


Day 3

:   Cologne – Explore-Enjoy City / Basilica of St. Ursula


Day 4

:   Cologne – Explore-Enjoy City + Rhine Promenade / Chocolate Museum


Day 5

:   (a.m. train) Cologne to Boppard / Board KD Cruise Line – Day Cruise on the Scenic Rhine Gorge Section from Boppard to Rudesheim, and back – Check into our quiet guesthouse


Day 6

:   Boppard to Cochem (on the Mosel River) – scenic train / Check into our quaint guesthouse / Town Orientation Tour Welcome Dinner


Day 7

:   Cochem – Burg Eltz (train/hike) day trip / Explore & Relax in Cochem / Vineyards


Day 8

:   Cochem – Beilstein + Trier excursion – via train & bus


Day 9

:   Cochem – Relax-Enjoy-Explore Cochem / Weingut Rademacher-winery tour+tasting


Day 10

:  Cochem->Paris / Check in Montmartre Hotel / "City of Light" Welcome Dinner


Day 11

:  Paris / City Walking Tour / Enjoy Paris "Museum Pass"


Day 12

:  Paris / Enjoy Paris "Museum Pass"


Day 13

:  Paris – Versailles day visit via train / Enjoy Paris "Museum Pass"


Day 14

:  Paris-CDG-departure – Train-Gara de Nord to CDG
[ Optional 5 day Trip Extension: Mont St. Michel + Loire Valley (Inquire) ]
If interested in this, or any other great journey;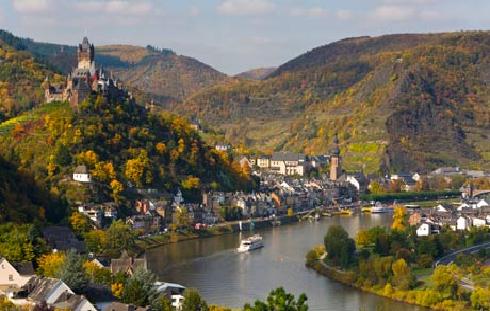 What's Included:
• Full time guide/travel skills tutor – "teaching the ART of independent travel"
• a Culturally-Immersive Experience
• VERY small group – 6 or fewer participants
• Hand-picked accommodations
• All Breakfasts / Select dinners – as indicated
• all ground + water transportation: between points + local excursions as specified
• tours & side trips – as outlined on itinerary
• entry fees – selected attractions & sites
• great flexibility – opt in or out of any activity
What's Not Included:
• Airfare (glad to assist in finding a good fare!)
• Travel Insurance (trip cancellation/medical/baggage,etc..)
• Personal discretionary spending/fill-in meals + snacking
• Single Supplement-Level 3 – TBD (only applies to solo travelers who opt for a separate/private room)
---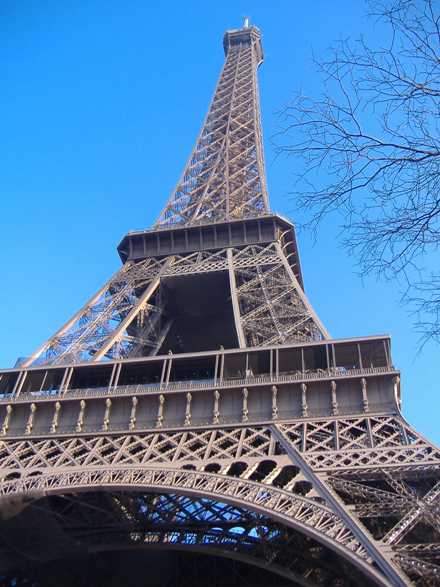 ---
Request YOUR future date for this trip

HERE