Pictorial Perspective of ~
Škofja Loka – an oft-overlooked

gem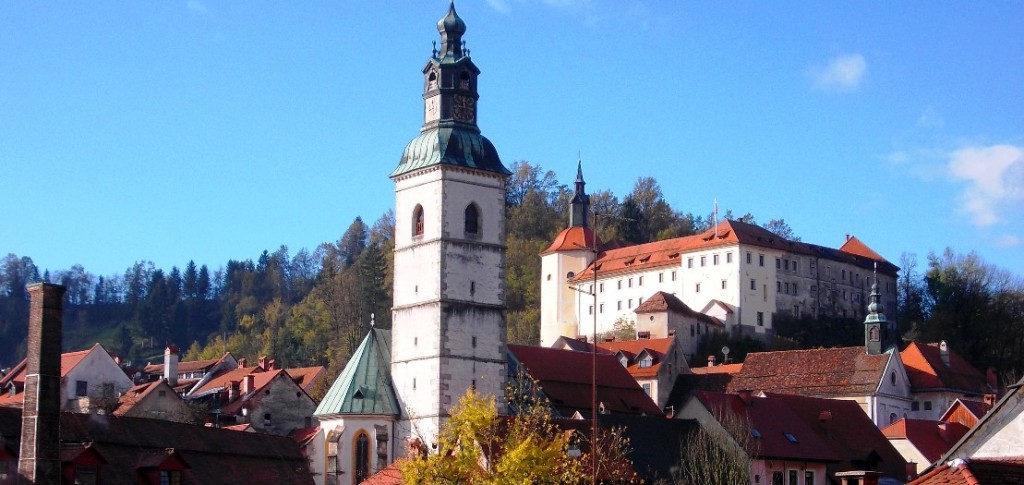 Located in the alluring Gorenjska (Upper Carniola) Region of NW Slovenia
◊   ♦    ◊    ♦    ◊    ♦    ◊    ♦    ◊
Škofja Loka has maintained one of the best preserved Medieval old towns in Slovenia.
A  walk on the footsteps of history, tradition and culture — with nature literally at your doorstep.  Meadowed & wooded hills surrounding the town provide tremendous opportunities for hiking—on well-marked trails.
Feasible–as is the mode of most visitors–as a day trip from Ljubljana–however, highly recommended as a base for several days — from which perennial favorite places, such as Lake Bled, are easily accessible.
Convenient public transport (to almost any regional spot) available via Bus. The station with regularly-scheduled departures adjoins the old town.
---
~ an interesting legend ~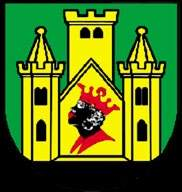 Škofja Loka's Coat of Arms: As one (ca.1300) legend has it, "Bishop Abraham of Freising was traveling through the local mountains with his dark-skinned servant. They ran into a large bear in the forest. The prince stood still, but the servant quickly killed the bear with a bow. The lord hugged his servant and thanked him by portraying his head in the city's coat-of-arms"
---
Highly-recommended lodging for your stay in Škofja Loka – Hotel Garni Paleta           Top Notch-Genuine hospitality defined! Tell Igor "VagaBob sent you!"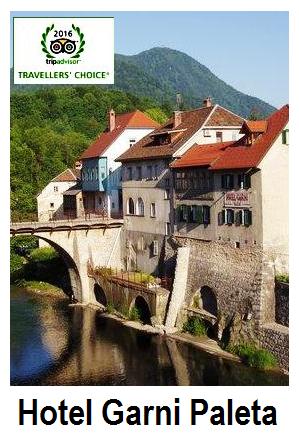 ————————————————
Sampling of sites, experiences and activities to be enjoyed in and around Škofja Loka ~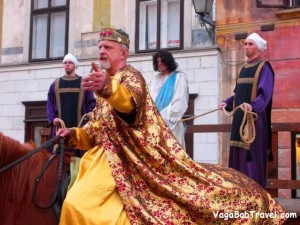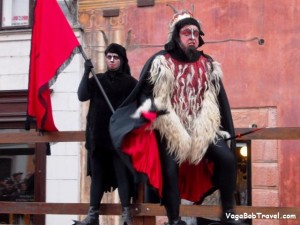 An incredibly rare travel EXPERIENCE–The Škofja Loka Passion Play (2015). The oldest play in Slovene (language). Next performance slated for 2021!
---
 The Legend of the Devil's (foot) Bridge (below)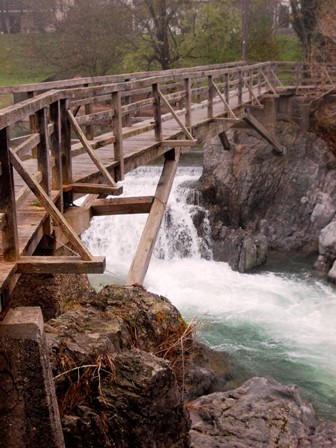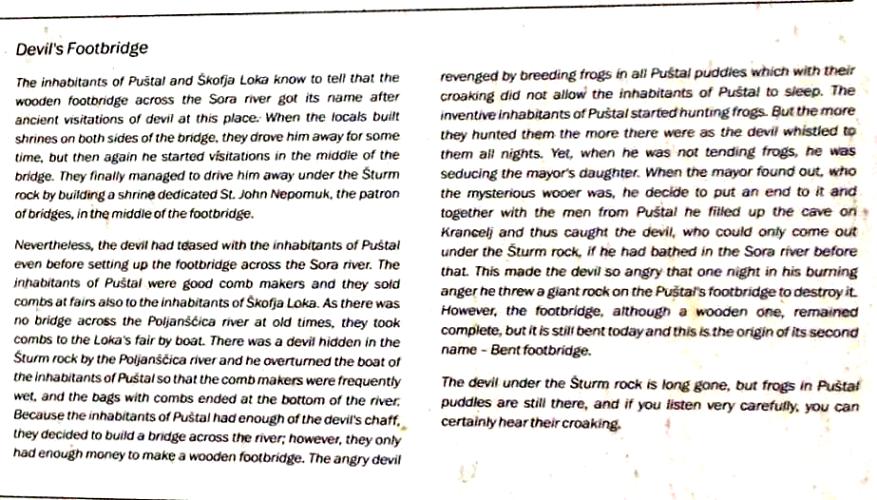 ---
Sampling of day trip possibilities from your Škofja Loka base ~
                                                                        Posted by: VagaBob
---
 

___________________________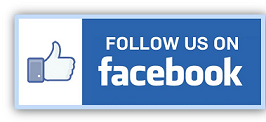 ______________________________
Slovenia (the entire country!) – one of VagaBob's
_________________________
All photos property of ©2016 VagaBobTravel.com
                Revised 3/2017