Olomouc, Czech Republic
A CITY OF MONUMENTS, PARKS and Czech Hospitality
The strategic location where Olomouc is situated has been regularly settled since the Neolithic period. Established as a Roman military camp sometime in the Late 2nd century, its 300 year Roman influence is a proud heritage of the city, manifesting itself throughout the city and its environs. In more recent times, Olomouc has been the ecclesiastical metropolis and historical capital city of Moravia.
The old town core is comprised of a plethora of beautiful buildings, fascinating monuments, Baroque fountains and sculptures.  Moravian culture abounds via numerous unique restaurants, bars, pubs and music venues (including the Moravian Philharmonic Orchestra). Olomouc is also home to Palacký University, the country's second oldest, along with having the largest student city by percentage of population. During the academic year, the city population increases by about 20,000 students, injecting a dose of vibrancy into the workaday rhythm of life.
Olomouc has some of the most beautifully decorated churches in Central Europe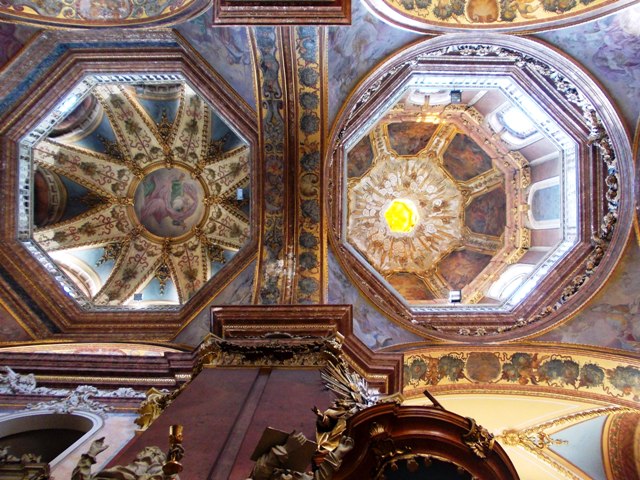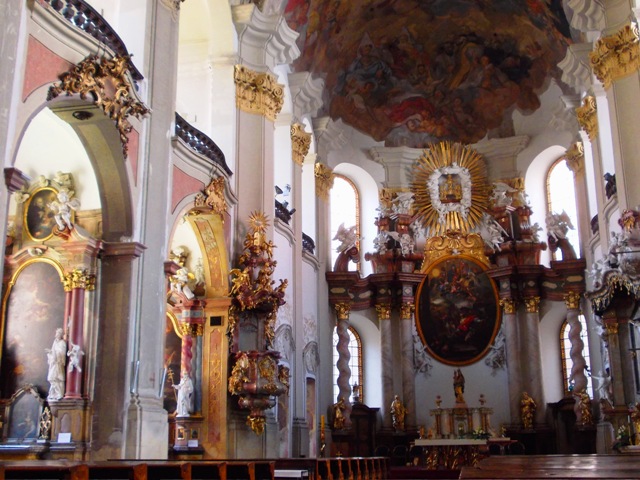 Church of the Virgin Mary of the Snow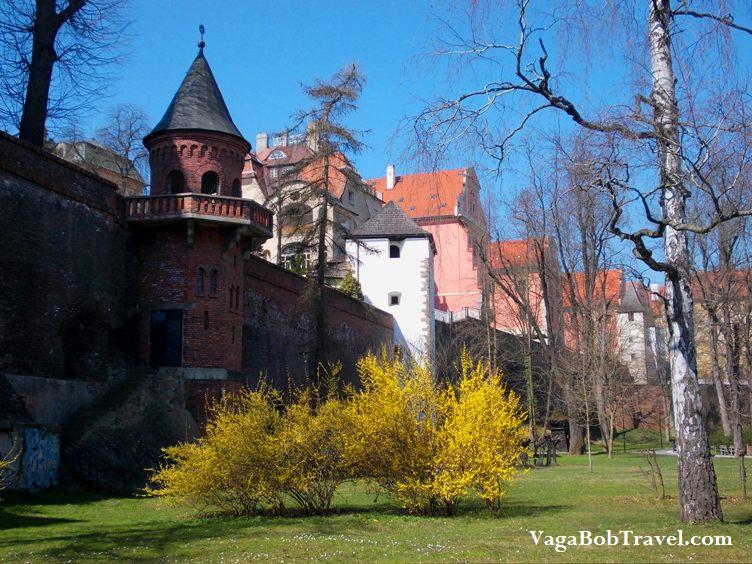 Olomouc retains a relatively quiet and relaxed atmosphere throughout most of the year — which can best be realized in its extensive network of ring parks and gardens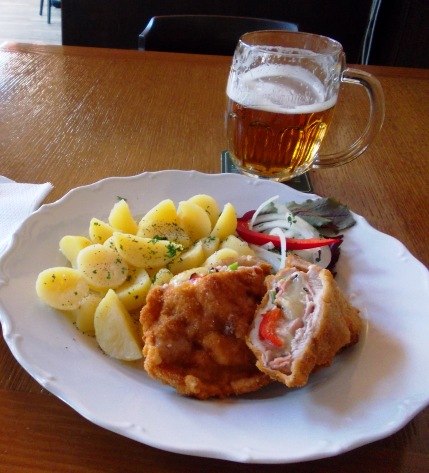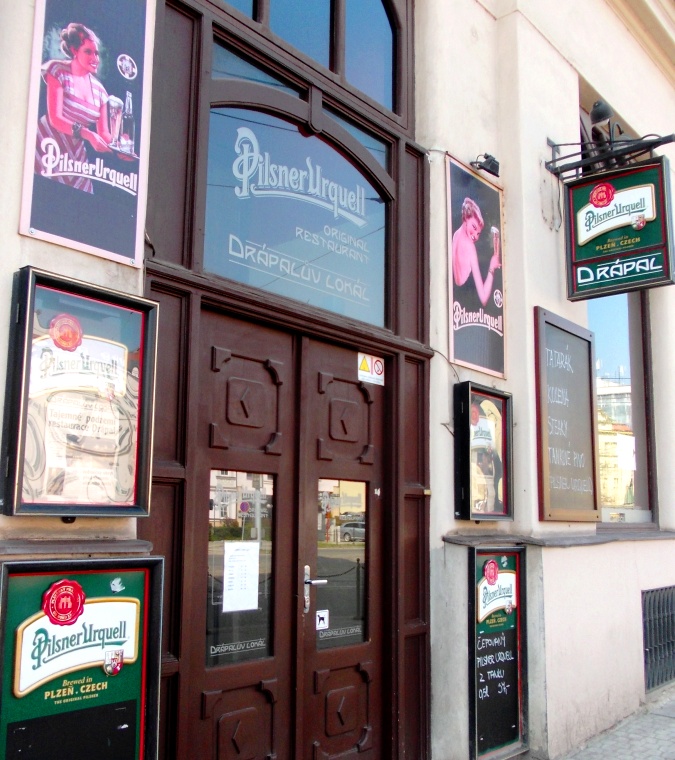 Plenty of good moderately-priced dining options: one noteworthy choice –Restaurace Drápal
_____________________________
Eclectically-mixed & quaint Medieval street plan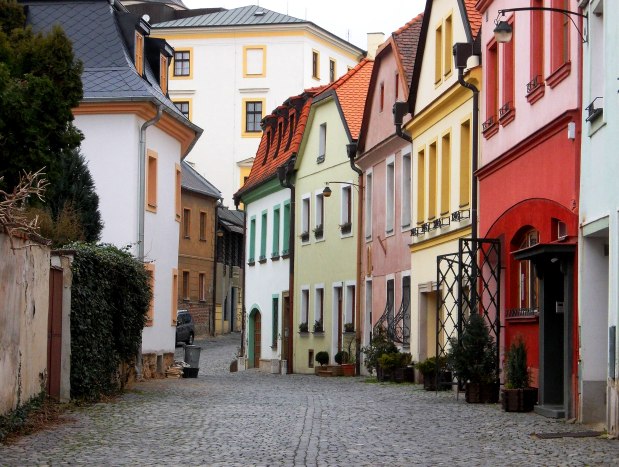 Another distinguishing feature of Olomouc—the great city tram network—serviced by a hodgepodge of old and newer models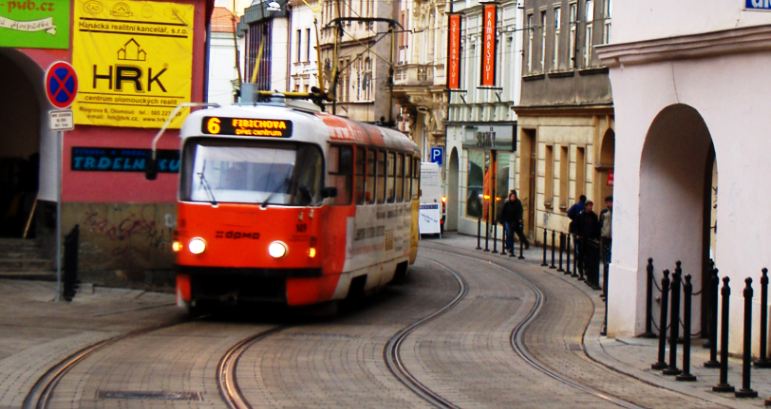 _____________________
VagaBob Recommended Accommodations:
                The perfect choice for the frugal traveler – dorms + private rooms – central location
        Traditional comforts for the mainstream traveler – as centrally located as you can get!
__________________________
Sunrise view from the balcony of Cosy (Poets) Corner Hostel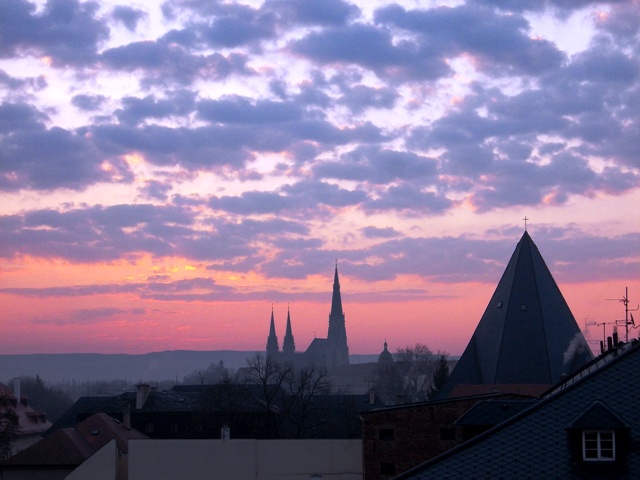 VagaBob Travel;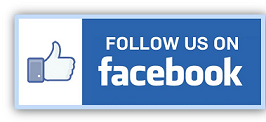 Feb.28,2016 – VagaBob
©Photos property of VagaBob Travel